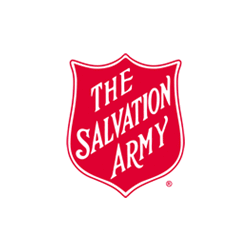 Veterans Care Technician
North Las Vegas, NV
LOCATION: Salvation Army Owens Campus - North Las Vegas, NV
STATUS: Fulltime Temporary (Position Ends 6/26/2021)
POSITION SUMMARY: The Veterans Care Technician will oversee compliance with facility rules and provide support services to all veteran residents. They assist with facilitating the intake and discharge process as well as client orientation. This position will coordinate care with VA personnel and others on behalf of participants for eligibility documentation, mental and physical health services. They will maintain, record and report progression of veterans through program participation. The Veteran Care Technician will also assist veterans with employment readiness services and perform intervention and crisis-oriented services.
QUALIFICATIONS
Associate degree in a Human Service related discipline. Minimum one year of related employment experience may be substituted for degree requirements.
Experience working with homeless and/or at-risk veterans preferred.
Experience in case management and/or individual counseling.
Strong verbal and written communication skills.
Proficiency in Microsoft Office Software (Word, Excel, etc.)
Ability to communicate and work effectively with a diverse group of residents, staff and community partners.
Must have a valid Nevada Driver License and clean driving record.
Veteran Status Preferred.
Must be able to pass a criminal background check
PHYSICAL REQUIREMENTS
Qualified individuals must be able to perform the essential duties of the position with or without accommodation. A qualified person with a disability may request a modification or adjustment to the job or work environment in order to meet the physical requirements of the position. The Salvation Army will attempt to satisfy requests as long as the accommodation needed is reasonable and no undue hardship would result.
While performing the duties of this job, the employee is regularly required to walk, stand, climb, balance, stoop, kneel, crouch, crawl and reach with hands and arms on a continuous basis. The employee must regularly lift and/or move up to 20 pounds, frequently lift and/or move up to 50 pounds, and occasionally lift and/or move up to 75 pounds. Specific vision abilities required by this job include close vision, distance vision, color vision, depth perception and ability to focus. The employee must have the ability to operate a telephone, desktop or laptop computer, as well as the ability to access and produce information from a computer, and to understand written information.
MISSION STATEMENT
The Salvation Army, an international movement, is an evangelical part of the universal Christian Church. Its ministry is motivated by love for God. Its mission is to preach the gospel of Jesus Christ and meet human needs in his name without discrimination.
48462382