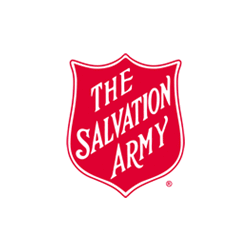 Summer Day Camp Coordinator
Chandler, AZ
LOCATION: The Salvation Army - Chandler Corps - Chandler, AZ
STATUS: Full-time Temporary
POSITION SUMMARY: The Day Camp Coordinator will lead Day Camp and other recreation activities according to written lesson plans and supervise Day Camp Staff Schedules. This position will adhere to and implement positive discipline procedures created for campers and staff. The Coordinator will facilitate day camp check in and out procedures verifying ID's of those signing out campers. The Day Camp Coordinator will handle disputes with participants, parents and staff in a professional manner.
QUALIFICATIONS:
Must be 21 years of age with a valid Arizona driver's license and a clean MVR
6 months child care experience and high school deploma/or GED equivalency. Combination of training and experience will be considered
Bilingual English/Spanish is preferred.
Must have the ability to maintain a non-judgmental attitude in working with customers, clients, members and staff.
Must become CPR/AED/First Aid certification within 30 days of employment.
Must demonstrate the ability to teach a variety of activities involving education, computers, sports, performing arts, fine arts and/or fitness, preferably in a camp setting.
Must thrive in a team oriented environment and be a team player
Have excellent verbal, written, and interpersonal communication skills
Respect and concern for cultural diversity for families and inidividuals served
Must be able to maintain strict confidentiality as needed.
Must be in good physical and mental health.
Must be capable of meeting the demands of day camp during a strenuous 40-hour workweek.
Strong desire and ability to work well with children, parents, and staff in a capacity of leadership, counseling, and education, including but not limited to: 
Relating joyfully and sensitively to children of all ages.
Sensitivity to children's individual needs.
Use appropriate positive discipline consistently.
Dependability.
Handle security and crisis situations calmly.
Engage and maintain a child's interest in activities.
Adapt teaching method or behavior management style according to child's needs.
Complete all Protect the Mission requirements and other trainings as directed.
Must have the ability to create and facilitate programming that promotes character building.
Must be able to successfully pass a criminal background check.
PHYSICAL REQUIREMENTS:
Qualified individuals must be able to perform the essential duties of the position with or without accommodation. A qualified person with a disability may request a modification or adjustment to the job or work environment in order to meet the physical requirements of the position. The Salvation Army will attempt to satisfy requests as long as the accommodation needed is reasonable and no undue hardship would result.
 While performing the duties of this job, the employee is regularly required to walk, stand, climb or balance, stoop, kneel, crouch, crawl and reach with hands and arms on a continuous basis. The employee must regularly lift and/or move up to 20 pounds, frequently lift and/or move up to 50 pounds, and occasionally lift and/or move up to 75 pounds. Specific vision abilities required by this job include close vision, distance vision, color vision, depth perception and ability to adjust focus. Must have the ability to operate telephone, a desktop or laptop computer, as well as the ability to access and produce information from a computer, and to understand written information.
MISSION STATEMENT:
The Salvation Army, an international movement, is an evangelical part of the universal Christian Church. Its message is based on the Bible. Its ministry is motivated by the love of God. Its mission is to preach the gospel of Jesus Christ and to meet human needs in His name without discrimination.
47682643