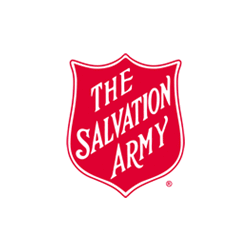 Outreach Case Manager - MORE Team
North Las Vegas, NV
Paid holidays, Paid vacation, 401K / Retirement plan, Disability Insurance, Vision Insurance, Dental Insurance, Life Insurance, Health Insurance
Location:           The Salvation Army-Owens Campus
Status:               Full Time (M-TH 5:30am-2:00pm, with Flex Hours on 1 additional Day)
Position Summary: The MORE Team Case Manager will conduct outreach activities, including visits to facilities such as shelters, treatment programs, dinning facilities and other locations where homeless and at-risk families may congregate. This position will provide direct case management services to homeless and at-risk veterans and families. The Case manager will provide supportive counseling and referrals for shelter, housing, and assist with eviction prevention processes. The MORE Team Case Manager will assist the Las Vegas Metropolitan Police Department staff in community level planning activities. This position will also be required to learn and maintain knowledge of community employment agencies and procedures, along with modifications to those procedures.
QUALIFICATIONS
Bachelor's degree in Social Work or related discipline. Minimum four years of related employment experience may be substituted for degree requirements.
Experience working with homeless, at-risk veterans, and families preferred.
Strong oral and written communication skills.
Proficiency in Microsoft Office Software (Word, Excel, etc.)
Ability to communicate and work effectively with a diverse group of residents, staff, and community partners.
Must have a valid Nevada Driver License, clean driving record and own registered and insured vehicle for business activity. Mileage reimbursement will be provided when personal vehicle is used for business purposes.
Must successfully pass Defensive Driving courses provided by The Salvation Army and City of Las Vegas to operate The Salvation Army vehicles as well as City of Las Vegas vehicles.
Must successfully complete a one-week training program, provided by City of Las Vegas. 
Ability to manage Coordinated Entry / Assessment
Knowledge of Homeless Management Information Systems (HMIS)
PHYSICAL REQUIREMENTS
Qualified individuals must be able to perform the essential duties of the position with or without accommodation. A qualified person with a disability may request a modification or adjustment to the job or work environment in order to meet the physical requirements of the position. The Salvation Army will attempt to satisfy requests as long as the accommodation needed is reasonable and no undue hardship would result.
While performing the duties of this job, the employee is regularly required to walk, stand, climb, balance, stoop, kneel, crouch, crawl and reach with hands and arms on a continuous basis. H/she must be able to communicate to clients, vendors and coworkers. Must be able to hear well enough to drive a vehicle.
The employee must regularly lift and/or move up to 20 pounds, frequently lift and/or move up to 50 pounds. Specific vision abilities required by this job include close vision, distance vision, color vision, depth perception and ability to focus. The employee must have the ability to operate a telephone, desktop/laptop computer, as well as the ability to access and produce information from a computer, knowledgeable of Microsoft Office, other programs assigned and the ability to understand written information.
This position is 90% outdoors and in some very dark and small places, i.e. tunnels, bridges and remote locations the homeless may be living.
MISSION STATEMENT
The Salvation Army, an international movement, is an evangelical part of the universal Christian Church. Its ministry is motivated by love for God. Its mission is to preach the gospel of Jesus Christ and meet human needs in his name without discrimination.
38832014