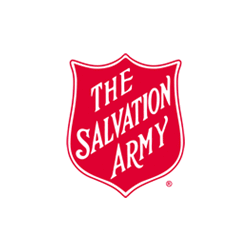 Lead Lifeguard
Phoenix, AZ
LOCATION: The Salvation Army Kroc Center - Phoenix, AZ
STATUS: Part-Time
POSITION SUMMARY:
The Lead Lifeguard will provide oversight to the day-to-day operations of the aquatics programs and facilities with the Aquatic Coordinator during the off season at the center. This position monitors, manages, and provides service excellence to Aquatics program participants. Lead Lifeguards will enforce pool rules & regulations for the safety & convenience of members. This position will attend all scheduled staff meetings and management team meetings when directed by the Aquatics Coordinator. Lifeguards will ensure all equipment assigned to the aquatic facilities is maintained and properly utilized. Employees will maintain a safe working environment reporting all harmful problems with facilities to the Aquatics Coordinator and reporting all liability injuries in a timely manner according to Salvation Army policies and procedures. Lead Lifeguards will also assist the Aquatic Coordinator with all facets of program and facility management including managing staff and ensuring proper safety ratios are always maintained.
Qualifications:
Possession of current certificates in CPR for the Professional Rescuer (CPR Pro), First Aid, AED, and Lifeguard Training, as well as Water Safety Instructor from a certifying agency (American Red Cross, Ellis, Starguard). Equivalent training certificates may be accepted.
Must have a minimum of a year or more experience as a certified lifeguard.
Meet and deal tactfully and effectively with the public; work cooperatively with others; analyze situations and adopt a quick and effective course of action.
Must be in good physical and mental health, capable of meeting the demands of the center's swimming pools.
Have a philosophy of education and child development, which is consistent with that of the Center and The Salvation Army.
Have the ability to work with children, parents, and staff in a capacity of leadership, counseling and education including but not limited to:
Ability to relate joyfully and sensitively to children of all ages.
Sensitivity to children's individual needs.
Ability to use appropriate positive discipline consistently.
Dependability.
Ability to handle security and crisis situations, calmly.
Must be at least 21 years of age.
Physical Requirements: Qualified individuals must be able to perform the essential duties of the position with or without accommodation. A qualified person with a disability may request a modification or adjustment to the job or work environment in order to meet the physical requirements of the position. The Salvation Army will attempt to satisfy requests as long as the accommodation needed is reasonable and no undue hardship would result.
 While performing the duties of this job, the employee is regularly required to walk, stand, climb or balance, stoop, kneel, crouch, crawl and reach with hands and arms on a continuous basis. Must have the ability to swim with proficiency and endurance. Must successfully complete a 500-yard swim and retrieve a 10-pound brick from the bottom of the pool. The employee must regularly lift and/or move up to 40 pounds, frequently lift and/or move up to 50 pounds, and occasionally lift and/or move up to 75 pounds. Specific vision abilities required by this job include close vision, distance vision, color vision, depth perception and ability to adjust focus. Must have the ability to operate telephone, a desktop or laptop computer, as well as the ability to access and produce information from a computer, and to understand written information.
Mission Statement: The Salvation Army, an international movement, is an evangelical part of the universal Christian Church. Its message is based on the Bible. Its ministry is motivated by the love of God. Its mission is to preach the gospel of Jesus Christ and to meet human needs in His name without discrimination.
43759731