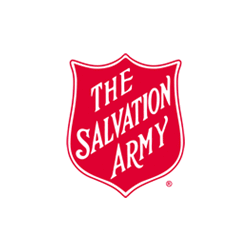 Landscape & Facilities Tech
Phoenix, AZ
Health Insurance, Life Insurance, Dental Insurance, Vision Insurance, Disability Insurance, 401K / Retirement plan, Paid vacation, Paid holidays
LOCATION:    The Salvation Army - Kroc Center - Phoenix, Az                   
STATUS:         Part-Time
Position Summary:
Under the direction of the Facilities Manager the Landscape & Facilities Tech will execute scheduled operations of the physical facilities of the Kroc center during set shifts. This includes all landscape maintenance (primary responsibility) as well as building custodial tasks, repairs, and basic building maintenance.
Qualifications:
Minimum of 3 years basic experience in landscaping including turf and sprinkler control systems.
Minimum of 1 year building cleaning and basic maintenance and repair experience.
Have basic knowledge of turf management, replacement, watering levels, sprinkler and valve replacement, seeding, scalping, over seeding, and field painting.
Have knowledge of window cleaning, mopping, chemicals, dusting, and vacuuming.
Service-oriented team player with the ability to maintain a positive attitude while interacting with Kroc employees, guests, and the general public.
Posses working knowledge of Gas Trimmers, Mowers, Chainsaws, and Hand Tools
Excellent organizational skills with the ability to carry out multiple tasks efficiently.
Possess strong verbal and written communication skills.
Must have excellent communication skills
Bilingual preferred (English/Spanish)
Must be in good physical and mental health, capable of meeting the demand of the RJKCCC job site.
Maintain a non-judgmental attitude while working with customers, clients, and/or members of staff.
Must be at least 18 years old.
Must show valid driver's license and provide proof of insurance on vehicle.
Must pass Fleet Safety Test of The Salvation Army before hire. Must work in cooperative manner with the other onsite employees, managers and stakeholders of the RJKCCC, discussing any problems which may occur within the facilities.
Certification by and participation in The Salvation Army's Fleet Safety Program on annual basis is required.
Successful completion of criminal background check is required.
PHYSICAL REQUIREMENTS:
Qualified individuals must be able to perform the essential duties of the position with or without accommodation. A qualified person with a disability may request a modification or adjustment to the job or work environment in order to meet the physical requirements of the position. The Salvation Army will attempt to satisfy requests as long as the accommodation needed is reasonable and no undue hardship would result.
 While performing the duties of this job, the employee is regularly required to walk, stand, climb or balance, stoop, kneel, crouch, crawl and reach with hands and arms on a continuous basis. The employee must regularly lift and/or move up to 20 pounds, frequently lift and/or move up to 50 pounds, and occasionally lift and/or move up to 75 pounds. Specific vision abilities required by this job include close vision, distance vision, color vision, depth perception and ability to adjust focus. Must have the ability to operate telephone, a desktop or laptop computer, as well as the ability to access and produce information from a computer, and to understand written information.
Mission Statement:
The Salvation Army, an international movement, is an evangelical part of the universal Christian Church. Its message is based on the Bible. Its ministry is motivated by the love of God. Its mission is to preach the gospel of Jesus Christ and to meet human needs in His name without discrimination.
36519288