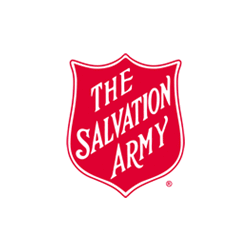 Janitor / Maintenance
Prescott, AZ
LOCATION: Salvation Army Prescott Corps - Prescott Arizona
STATUS: Part Time
POSITION SUMMARY: This position will be responsible for cleaning and stocking all restrooms daily. This positon will also sweep, mop, and dust and empty trash on a scheduled or as needed basis. The Janitor will assist with setting up tables for special occasions and church activities. This position is also responsible for general maintenance of the building to include changing light bulbs and replacing air filters. The Janitor position will assist by picking up donated food items from local stores and may be asked to assist in various seasonal activities.
QUALIFICATIONS:
High School graduate or equivalent (preferred)
Ability to follow directions
Minimum one year janitorial and maintenance experience
Must be able to get a Yavapai County Food Handler's permit
Must have a valid Arizona Driver's License
Must be able to complete the Salvation Army's Fleet Safety Program
Employment is contingent upon the completion of a criminal background check
PHYSICAL REQUIREMENTS:
Qualified individuals must be able to perform the essential duties of the position with or without accommodation. A qualified person with a disability may request a modification or adjustment to the job or work environment in order to meet the physical requirements of the position. The Salvation Army will attempt to satisfy requests as long as the accommodation needed is reasonable and no undue hardship would result. 
While performing the duties of this job, the employee is regularly required to walk, stand, climb or balance, stoop, kneel, crouch and reach with hands and arms on a continuous basis. The employee must regularly lift and/or move up to 20 pounds, frequently lift and/or move up to 50 pounds and occasionally lift and/or move up to 75 pounds. Specific vision abilities required by this job include close vision, distance vision, depth perception and ability to adjust focus. Must have the ability to operate telephone and understand written information.
 MISSION STATEMENT:
The Salvation Army, an international movement, is an evangelical part of the universal Christian Church. Its message is based on the Bible. Its ministry is motivated by the love of God. Its mission is to preach the gospel of Jesus Christ and to meet human needs in His name without discrimination.
47022805