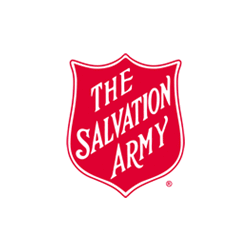 Instructor I - Dance
Phoenix, AZ
LOCATION:     The Salvation Army Kroc Center - Phoenix, Arizona
STATUS:         Part Time/8 hours weekly
Position Summary: 
The Dance instructor will instruct beginners with the sound principles in the area of Dance. The instructor will ensure a safe and fun environment for all participants of the class, notifiying appropriate personnel of any unsafe conditions. The Instructor will maintain a professional demeanor in their interactions with children, parents, customers, staff and management. 
Qualifications: Must be a minimum of 18 years of age
At least 5 years of prior experience teaching or working in the area of instruction specified.
Certification or degree in related field or level of expertise required.
Must have a high school diploma or equivalent.
Must be able to function effectively with minimal or no supervision.
Must be able to demonstrate various skills in the area of instruction specified.
Bilingual preferred English/Spanish
Must be able to work and relate well with people.
Must be in good physical and mental health, capable of meeting the demands of the specified area.
Have a philosophy of education and child development, which is consistent with that of The Salvation Army Kroc Center.
Must maintain a professional attitude and approach to problem-solving.
Must have the ability to work with children, parents, staff, and the community in a capacity of leadership and education including but not limited to:

Ability to relate joyfully and sensitively to children of all ages.
Sensitivity to individual needs.
Ability to use appropriate positive discipline consistent with The Salvation Army's behavior management plan.
Dependability.
Ability to handle security and crisis situations calmly and maintain confidentiality as needed.
Must be able to successfully pass a criminal background check.

PHYSICAL REQUIREMENTS: Qualified individuals must be able to perform the essential duties of the position with or without accommodation. A qualified person with a disability may request a modification or adjustment to the job or work environment in order to meet the physical requirements of the position. The Salvation Army will attempt to satisfy requests as long as the accommodation needed is reasonable and no undue hardship would result. While performing the duties of this job, the employee is regularly required to walk, stand, climb or balance, stoop, kneel, crouch, crawl and reach with hands and arms on a continuous basis. The employee must regularly lift and/or move up to 20 pounds, frequently lift and/or move up to 50 pounds, and occasionally lift and/or move up to 75 pounds. Specific vision abilities required by this job include close vision, distance vision, color vision, depth perception and ability to adjust focus. Must have the ability to operate telephone, a desktop or laptop computer, as well as the ability to access and produce information from a computer, and to understand written information. 
40779920