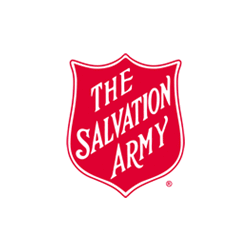 Food Pantry Worker / Janitor
Tempe, AZ
Paid holidays, Paid vacation, 401K / Retirement plan, Disability Insurance, Vision Insurance, Dental Insurance, Life Insurance, Health Insurance
LOCATION: Salvation Army - Tempe Corps - Tempe, AZ
STATUS: Fulltime
POSITION SUMMARY: Food pantry responsibilities will include putting together food boxes and distributing them to clients following proper procedures. This position will receive and unload food deliveries weighing them and refrigerating foods that need to be refrigerated as soon as possible. The Pantry worker will maintain the cleanliness of the pantry, rotating stock on a regular basis. The Janitorial responsibilities for this position will include stocking all restroom supplies and maintaining cleanliness on a daily basis. Trash cans will be emptied daily or more frequently as necessary. The Janitorial responsibilities will also include setting up for Sunday Services and events. Sweeping/Vacuuming of floors & dusting will be done as needed but not less than 1 time per week.
QUALIFICATIONS: 
High School Diploma or GED equivalent required
1 year experience in social service environment
Must possess a valid Arizona Driver's License with a clean driving record
 Ability to pass The Salvation Army Driver's e-learning Certification
Ability to communicate effectively to clients and volunteers
Excellent organizational and interpersonal skills
Must have the ability to maintain a non-judgmental attitude when working with clients
Must be able to work independently and show initiative
Required to successfully pass a criminal background check
Must have or obtain food handlers certificate within 30 days of employment
PHYSICAL REQUIREMENTS:
Qualified individuals must be able to perform the essential duties of the position with or without accommodation. A qualified person with a disability may request a modification or adjustment to the job or work environment in order to meet the physical requirements of the position. The Salvation Army will attempt to satisfy requests as long as the accommodation needed is reasonable and no undue hardship would result.
 While performing the duties of this job, the employee is regularly required to walk, stand, climb or balance, stoop, kneel, crouch, crawl and reach with hands and arms on a continuous basis. The employee must regularly lift and/or move up to 20 pounds, frequently lift and/or move up to 50 pounds, and occasionally lift and/or move up to 75 pounds. Specific vision abilities required by this job include close vision, distance vision, color vision, depth perception and ability to adjust focus. Must have the ability to operate telephone, a desktop or laptop computer, as well as the ability to access and produce information from a computer, and to understand written information.
MISSION STATEMENT:
The Salvation Army, an international movement, is an evangelical part of the universal Christian Church. Its message is based on the Bible. Its ministry is motivated by the love of God. Its mission is to preach the gospel of Jesus Christ and to meet human needs in His name without discrimination.
48462397