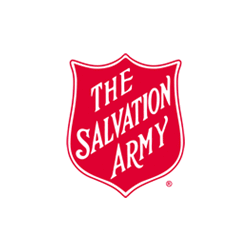 Fitness Attendant
Phoenix, AZ
LOCATION:    Kroc Center Phoenix, Arizona
STATUS:          Part Time/Hourly
POSITION SUMMARY:
The Fitness Attendant will be responsible for maintaining a clean environment of the equipment and training areas. They will offer regular weight room orientation/Instructional sessions to members at various times of the day. They will also provide information and answer questions regarding available programs. This position will also need to complete all Protecting the Mission training.
QUALIFICATIONS:
Strong desire and ability to work with parents and youth.
Ability and confidence to assist in teaching a variety of activities.
Possess customer services skills to include complaint resolution, practices, and procedures.
Must have the ability to maintain a non-judgmental attitude in working with customers, clients, members and staff.
Must be able to work independently with minimal supervision.
Must have ability to work and relate well with people.
Must have or be able to obtain CPR/AED/First Aid certification within 60 days of hire.
Thrive in a team-oriented environment and to be a team player.
Must be in good physical and mental health, capable of meeting the demands of the gymnasium.
Must have excellent verbal and written communication skills to communicate and coordinate efforts with Kroc Center personnel, community leads, community organizations and the general public. 
PHYSICAL REQUIREMENTS:
Qualified individuals must be able to perform the essential duties of the position with or without accommodation. A qualified person with a disability may request a modification or adjustment to the job or work environment in order to meet the physical requirements of the position. The Salvation Army will attempt to satisfy requests as long as the accommodation needed is reasonable and no undue hardship would result.
While performing the duties of this job, the employee is regularly required to walk, stand, climb or balance, stoop, kneel, crouch, crawl and reach with hands and arms on a continuous basis. The employee must regularly lift and/or move up to 20 pounds, frequently lift and/or move up to 50 pounds, and occasionally lift and/or move up to 75 pounds. Specific vision abilities required by this job include close vision, distance vision, color vision, depth perception and ability to adjust focus. Must have the ability to operate telephone, a desktop or laptop computer, as well as the ability to access and produce information from a computer, and to understand written information.
MISSION STATEMENT:
The Salvation Army, an international movement, is an evangelical part of the universal Christian Church. Its message is based on the Bible. Its ministry is motivated by the love of God. Its mission is to preach the gospel of Jesus Christ and to meet human needs in His name without discrimination.
39439101