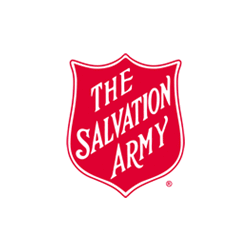 Day Camp Worker
Chandler, AZ
LOCATION: The Salvation Army - Chandler Corps - Chandler AZ
STATUS: FT Temporary
POSITION SUMMARY: The Day Camp Worker will assist in the direction, supervision, and organization of campers in their camper group within activities and throughout the camp in order to meet the intended outcomes. They will participate in the development and implementation of program activities for campers being a role model to campers and staff in attitude and behavior. This position will also provide supervision for campers while they are transported to and from camp or during scheduled field trips off of camp property. The DCW will help with serving of meals and assist with facility upkeep and cleaning as it pertains to the Summer Day Camp.
QUALIFICATIONS:
Must be 18 years of age
Must have High School Diploma or GED
Must be able to pass a criminal background check
Ability to follow office procedures as directed by the Corps Officer
Ability to interact with all age levels.
Understanding of the development needs of youth.
Ability to relate to youth and adults in a positive manner.
Demonstrated knowledge and skill in program areas designated camp program areas.
PHYSICAL REQUIREMENTS:
Qualified individuals must be able to perform the essential duties of the position with or without accommodation. A qualified person with a disability may request a modification or adjustment to the job or work environment in order to meet the physical requirements of the position. The Salvation Army will attempt to satisfy requests as long as the accommodation needed is reasonable and no undue hardship would result.
 While performing the duties of the job, the employee is regularly required to walk, stand, climb or balance, stoop, kneel, crouch, crawl and reach with hands and arms. The employee must regularly lift/and or moves up to 20 pounds, frequently lift and/or move up to 40 pounds, and occasionally lift/and or move up to 50 pounds. Specific Vision abilities are required by this job include close vision, distance vision, color vision, depth perception and ability to adjust focus.
MISSION STATEMENT:
The Salvation Army, an international movement, is an evangelical part of the universal Christian Church. Its message is based on the Bible. Its ministry is motivated by the love of God. Its mission is to preach the gospel of Jesus Christ and to meet human needs in His name without discrimination.
47682641