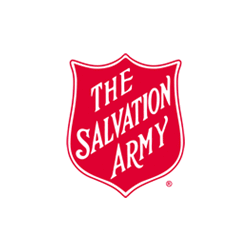 Custodial Building Attendant
Sorry, this job has expired.
Phoenix, AZ
LOCATION:     The Salvation Army - Kroc Center             
STATUS:      PT Regular
SUMMARY RESPONSIBILITIES:
The Custodial Building Attendant will be responsible for cleaning and detailing all restrooms daily, ensuring that all supplies are adequately stocked. Will also be responsible for cleaning all offices and work spaces daily making sure hallways are clear of any clutter. Must clean all light fixtures, replacing light bulbs as necessary, including emergency exit lights. Responsible for set up / take down tables and chairs as directed by supervisor for regular programming. Must clean and maintain all sidewalks, parking lots, playgrounds, curbs, and courtyards; clean and free from clutter. Empty trash cans/receptacles (inside and outside) on a daily basis. Responsible for sweeping, vacuuming, waxing floors, dusting furniture, fixtures, and equipment. Will assist with minor maintenance/repair tasks including replacement of light bulbs, painting, light plumbing, etc. Other duties as assigned by supervisor as it relates to the position.
Experience requirements
QUALIFICATIONS:
High School Diploma or equivalent
Must be able to pass a criminal background check
Ability to follow directions
Minimum of one-year Maintenance/Janitorial/Custodian experience
Must have the ability to work independently with minimal supervision
Must possess a positive and professional attitude
Bilingual Spanish/English preferred
Have good attention to detail and quality while working efficiently
Must have a valid Arizona driver's license.
Must be able to work weekends/holidays
 PHYSICAL REQUIREMENTS:
Qualified individuals must be able to perform the essential duties of the position with or without accommodation. A qualified person with a disability may request a modification or adjustment to the job or work environment in order to meet the physical requirements of the position. The Salvation Army will attempt to satisfy requests as long as the accommodation needed is reasonable and no undue hardship would result.
MISSION STATEMENT:
The Salvation Army, an international movement, is an evangelical part of the universal Christian Church. Its message is based on the Bible. Its ministry is motivated by love for God. Its mission is to preach the gospel of Jesus Christ and meet human needs in his name without discrimination.
34607727