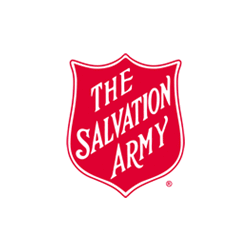 Church Nursery Worker
Phoenix, AZ
LOCATION:  Kroc Phoenix, Arizona
STATUS: Part Time 
Position Summary:
The Church Nursery worker will be responsible for planning and implementing Sunday school curriculum for participants. The Nursery worker will need to ensure the safety and security of all the children in the curriculum as well as cleanliness of the nursery facilities. This position will provide optimal customer service by ensuring all parents, guardians and children are given prompt and courteous service. 
Qualifications:
Must be at least 18 years of age.
Have at least one year of successful experience working with children.
Preferred class-work in childhood development or related field.
Required CPR/First Aid/AED certification at hire, or ability to be certified within 30 days of hire.
Must have a positive attitude toward work, helping others and caring for children.
Must demonstrate Christian conduct and character, especially when providing care for children.
Must be theologically aligned with The Salvation Army's Christian values.
Ability to pass a criminal background clearance.
Must take and retain PTM protocols in providing direct service to children.
Computer and AV knowledge to download program material and stream on TV provided.
PHYSICAL REQUIREMENTS: Qualified individuals must be able to perform the essential duties of the position with or without accommodation. A qualified person with a disability may request a modification or adjustment to the job or work environment in order to meet the physical requirements of the position. The Salvation Army will attempt to satisfy requests as long as the accommodation needed is reasonable and no undue hardship would result. While performing the duties of this job, the employee is regularly required to walk, stand, climb or balance, stoop, kneel, crouch, crawl and reach with hands and arms on a continuous basis. The employee must regularly lift and/or move up to 20 pounds, frequently lift and/or move up to 50 pounds, and occasionally lift and/or move up to 75 pounds. Specific vision abilities required by this job include close vision, distance vision, color vision, depth perception and ability to adjust focus. Must have the ability to operate telephone, a desktop or laptop computer, as well as the ability to understand written information.
40779959