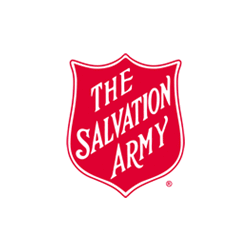 Campus Monitor
Sorry, this job has expired.
North Las Vegas, NV
Location:       The Salvation Army – Owens Campus
Status:           Part-Time
RESPONSIBILITIES
• Develop and maintain positive relations with homeless consumers, clients, staff and local authorities.
• Maintain a written log, documenting routine inspections and times, activities, property conditions and infractions of policy.
• Respond to calls for assistance.
• Report any unsafe, unsanitary or unusual situations in writing.
• Become knowledgeable of proper radio procedures, and respond accordingly.
• Maintain a current log of persons trespassed from the property and enforce trespassing policy
• Deter criminal mischief by maintaining a visible presence
• Manage traffic flow.
• Patrol property, including Owens Avenue ramps, parking areas and driveways to ensure transient, homeless and clients are not in restricted areas or sites prohibited by program policies.
• Record and file accident and injury reports with program administrators.
• Develop and maintain files related to programs, properties, and general matters, according to Salvation Army guidelines.
• Answer incoming telephone calls, take messages and/or direct to appropriate staff members.
• Attend staff meetings.
• Assist in organization detail for and participate in special activities and events, as assigned.
• Other duties as assigned as they relate to the position of Campus Monitor
QUALIFICATIONS
Must be physically fit to walk 5-acre campus on a 12% grade.
Graduate of a certified Security Training Program, or one year of training and experience in the security field.
Prior training in crowd management and/or conflict mediation/resolution
Computer Literate in Microsoft applications, Word, Excel, PowerPoint and Publisher, as well as Outlook, Adobe Acrobat and the internet
Excellent interpersonal, telephone and communication skills, both written and verbal
Detail oriented in organizational and file management protocols.
Ability to work and excel on a collaborative team
Ability to be self-motivated and, address multiple projects in a timely manner
Ability to take projects from beginning through completion
Ability to work with people of diverse backgrounds and circumstances
Must possess a valid Nevada driver's license with a clean driving record, pass a motor vehicle record check, and pass The Salvation Army Fleet Safety training.
Must successfully pass a criminal background check.
 PHYSICAL REQUIREMENTS
Qualified individuals must be able to perform the essential duties of the position with or without accommodation. A qualified person with a disability may request a modification or adjustment to the job or work environment in order to meet the physical requirements of the position. The Salvation Army will attempt to satisfy requests as long as the accommodation needed is reasonable and no undue hardship would result.
 While performing the duties of this job, the employee is regularly required to walk, stand, climb, balance, stoop, kneel, crouch, crawl and reach with hands and arms on a continuous basis. The employee must regularly lift and/or move up to 20 pounds, frequently lift and/or move up to 50 pounds, and occasionally lift and/or move up to 75 pounds. Specific vision abilities required by this job include close vision, distance vision, color vision, depth perception and ability to focus. The employee must have the ability to operate a telephone, desktop or laptop computer, as well as the ability to access and produce information from a computer, and to understand written information.
 MISSION STATEMENT
The Salvation Army, an international movement, is an evangelical part of the universal Christian Church. Its message is based on the Bible. Its ministry is motivated by the love of God. Its mission is to preach the gospel of Jesus Christ and to meet human needs in His name without discrimination.
35408652