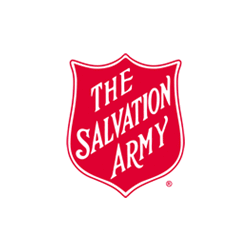 Building and Security Attendant
Phoenix, AZ
LOCATION:  The Salvation Army - Kroc Center
STATUS: PT Regular
SUMMARY OF RESPONSIBILITIES: The Building and Security attendant will be responsible for assisting with the operations of the facility by providing security presence during business hours and monitoring of facility cameras. Will report security and maintenance issues via security log, email, and phone when irregularities are observed. Follow nightly script to ensure that doors, windows, and gates are secure inside and outside the facility and report irregularities. Will provide access and supervision of cleaning and maintenance vendors while they are working in the facility. Investigate/report activity and incidents as necessary. Other duties as assigned as they relate to the position.
QUALIFICATIONS:
High School Diploma or equivalent is preferred.
3 years work experience.
Service oriented with the ability to maintain a positive attitude while interacting with Kroc employees, guests, and the general public.
Excellent organizational skills with the ability to carry out multiple tasks efficiently and independently.
Possess strong verbal and written communication skills.
Must be able to lift and carry 75 pounds.
Bilingual English/Spanish preferred.
Must be in good physical and mental health, capable of meeting the demand of the RJKCCC job site.
Maintain a non-judgmental attitude while working with customers, clients, and/or members of staff.
Must be at least 18 years old.
Good time management skills.
Good verbal and written communication skills.
Current certification in First Aid, CPR, and AED required. If not current, certification must be obtained within two months of hire.
Successful background check is required.
Guard Card training must be completed within 30 days of the start of employment and certification must be maintained throughout employment.
May be required to work evenings/weekends/holiday.
PHYSICAL REQUIREMENTS:
Qualified individuals must be able to perform the essential duties of the position with or without accommodation. A qualified person with a disability may request a modification or adjustment to the job or work environment in order to meet the physical requirements of the position. The Salvation Army will attempt to satisfy requests as long as the accommodation needed is reasonable and no undue hardship would result.
While performing the duties of this job, the employee is regularly required to walk, stand, climb or balance, stoop, kneel, crouch, crawl and reach with hands and arms on a continuous basis. The employee must regularly lift and/or move up to 15 pounds, frequently lift and/or move up to 25 pounds, and occasionally lift and/or move up to 50 pounds. Specific vision abilities required by this job include close vision, distance vision, color vision, depth perception and ability to adjust focus. Must have the ability to operate telephone, a desktop or laptop computer, as well as the ability to access and produce information from a computer, and to understand written information.
MISSION STATEMENT
The Salvation Army, an international movement, is an evangelical part of the universal Christian Church. Its message is based on the Bible. Its ministry is motivated by the love of God. Its mission is to preach the gospel of Jesus Christ and to meet human needs in His name without discrimination.
38832064