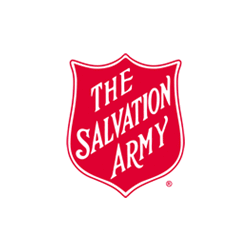 Boxing Coach
Phoenix, AZ
LOCATION:  The Salvation Army - Kroc Center - Phoenix, Arizona
STATUS:  Part Time
POSITION SUMMARY: 
The Boxing Coach will provide support to volunteers assisting the boxing program. Boxing Coaches will assist head coaches with practice plans for sparring and skill demonstration sessions. They will also ensure safe use of the facility by enforcing regulations. 
QUALIFICATIONS: 
HS Diploma or GED required
One year of experience in a gymnasium and athletic field setting, also a boxing setting, as a coach, participant, overseer, lead. Computer experience in using Microsoft Word and Excel preferred.
Excellent verbal and written communication skills
Must have ability to work and relate well with people.
Must have or be able to obtain CPR/First Aide certification within first 30 days of employment.
Must have or be able to obtain USA Boxing Certification within 90 days of employment.
Have a Philosophy of education and child development, which is consistent with that of the center and The Salvation Army.
Bilingual Spanish/English preferred
Must be available to work evenings, weekends and holidays
Ability to work with children, parents, and staff in a capacity of leadership and education including, but not limited to:
Ability to relate joyfully and sensitively to children & program participants of all ages
Sensitivity to individual needs, especially children
Ability to use appropriate positive discipline consistently
Ability to handle crisis situations, calmly
Ability to request supervisory assistance when needed
PHYSICAL REQUIREMENTS
Qualified individuals must be able to perform the essential duties of the position with or without accommodation. A qualified person with a disability may request a modification or adjustment to the job or work environment in order to meet the physical requirements of the position. The Salvation Army will attempt to satisfy requests as long as the accommodation needed is reasonable and no undue hardship would result. 
While performing the duties of this job, the employee is regularly required to walk, stand, climb or balance, stoop, kneel, crouch, crawl and reach with hands and arms on a continuous basis. The employee must regularly lift and/or move up to 20 pounds, frequently lift and/or move up to 50 pounds, and occasionally lift and/or move up to 75 pounds. Specific vision abilities required by this job include close vision, distance vision, color vision, depth perception and ability to adjust focus.
Must be able to work with and hold the heavy bag properly. Must be able to work with and hold punching mitts. Must be in good physical and mental health, capable of meeting the demands of the gymnasium and athletic field programs. Required to meet all health and safety regulations as defined by the Health Department and The Salvation Army.
MISSION STATEMENT 
The Salvation Army, an international movement, is an evangelical part of the universal Christian Church. Its message is based on the Bible. Its ministry is motivated by the love of God. Its mission is to preach the gospel of Jesus Christ and to meet human needs in His name without discrimination.
43202032