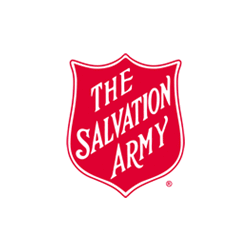 Athletics Coordinator
Phoenix, AZ
Paid holidays, Paid vacation, 401K / Retirement plan, Disability Insurance, Vision Insurance, Dental Insurance, Life Insurance, Health Insurance
LOCATION: The Salvation Army Kroc Center - Phoenix, AZ
STATUS: FT 40 hrs/wk (Flex schedule to accommodate program needs)
If you like to stay active and enjoy sports then look no further! The Salvation Army Phoenix Kroc Center seeks an Athletics Coordinator who is responsible for coordinating all practice plans, supervising coaches, creating league schedules, processing registrations, and communicating with customers. This position is also responsible for acting as a Manager on Duty, fulfilling closing shifts, and overseeing Sports, Recreation, and Athletics-based programs and functions as assigned.
This is a Full-time position and comes with benefits including, but not limited to Medical and Dental insurance, paid vacation, paid sick leave and paid Holidays. What are you waiting for apply today to start your new career.  
Qualifications:
Minimum High School graduate or equivalent required.
College degree preferred.
Minimum two years of experience in developing, planning, managing, and supervising sports teams, and/or organized recreational programs.
Have at least two years of experience developing and administering budgets.
Must have at least two years of experience working with children preferably in a Sports, Recreation, or Athletics-based environment.
Bilingual English/Spanish is preferred.
Demonstrate a positive attitude & an ability to work with people of diverse backgrounds & circumstances
Able to maintain a non-judgmental demeanor, using a professional approach and maintaining boundaries with members
Able to handle crisis/emergency situations effectively including crowd management and conflict resolution.
Must pass a criminal background check
Must possess a valid Arizona DL with a clean driving record.
Must be able to pass TSA Fleet Safety e-learning training 
Must have or be able to obtain CPR/First Aide certification within first 30 days of employment.
PHYSICAL REQUIREMENTS:
Qualified individuals must be able to perform the essential duties of the position with or without accommodation. A qualified person with a disability may request a modification or adjustment to the job or work environment in order to meet the physical requirements of the position. The Salvation Army will attempt to satisfy requests as long as the accommodation needed is reasonable and no undue hardship would result.
While performing the duties of this job, the employee is regularly required to walk, stand, climb or balance, stoop, kneel, crouch, crawl and reach with hands and arms on a continuous basis. The employee must regularly lift and/or move up to 20 pounds, frequently lift and/or move up to 50 pounds, and occasionally lift and/or move up to 75 pounds. Specific vision abilities required by this job include close vision, distance vision, color vision, depth perception and ability to adjust focus. Must have the ability to operate telephone, a desktop or laptop computer, as well as the ability to access and produce information from a computer, and to understand written information.
Mission Statement: The Salvation Army, an international movement, is an evangelical part of the universal Christian Church. Its message is based on the Bible. Its ministry is motivated by the love of God. Its mission is to preach the gospel of Jesus Christ and to meet human needs in His name without discrimination.
50708781