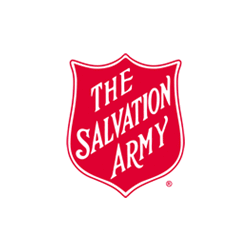 Afternoon Receptionist (PT)
Phoenix, AZ
Location: Salvation Army Herberger Center - Phoenix, AZ
Status: Part-Time
Position Summary: The afternoon receptionist will answer all incoming calls and direct them to the appropriate department taking messages as necessary for all departments at the Herberger Campus, relaying them via telephone or e-mail to the appropriate department in a timely fashion. This position will receive deliveries and notify the proper department as well as process all UPS/Fedex incoming and outgoing packages. The Receptionist will greet the public in a courteous fashion directing them to the appropriate department ensuring all guests are signed in and out and issuing temporary badges as needed. Afternoon responsibilities include assuring that the system is placed in night mode at the end of your shift and advising the supervisor of any guests that remain in the building after hours.
Other responsibilities of this position include the monitoring of security cameras and security door/gate access for building 1 and reporting issues to supervisor.
QUALIFICATIONS:
High School Diploma or GED Equivalent
Must be able to handle heavy volume of incoming calls
Must have the ability to place long distance/overseas calls as needed
Must type 35 wpm and be computer literate
Ability to maintain composure in stressful situations
Must have the ability to work with the public and be a representative of The Salvation Army's image in the community
Must be able to pass a criminal background check
PHYSICAL REQUIREMENTS:
Qualified individuals must be able to perform the essential duties of the position with or without accommodation. A qualified person with a disability may request a modification or adjustment to the job or work environment in order to meet the physical requirements of the position. The Salvation Army will attempt to satisfy requests as long as the accommodation needed is reasonable and no undue hardship would result. 
While performing the duties of this job, the employee is regularly required to walk, stand, climb or balance, stoop, kneel, crouch, crawl and reach with hands and arms on a continuous basis. The employee must regularly lift and/or move up to 20 pounds, frequently lift and/or move up to 50 pounds, and occasionally lift and/or move up to 75 pounds. Specific vision abilities required by this job include close vision, distance vision, color vision, depth perception and ability to adjust focus. Must have the ability to operate telephone, a desktop or laptop computer, as well as the ability to access and produce information from a computer, and to understand written information.
MISSION STATEMENT:
The Salvation Army, an international movement, is an evangelical part of the universal Christian Church. Its message is based on the Bible. Its ministry is motivated by the love of God. Its mission is to preach the gospel of Jesus Christ and to meet human needs in His name without discrimination.
42658168