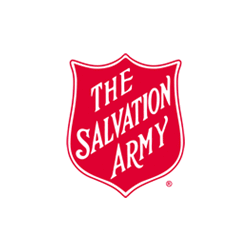 Activity Coordinator
Phoenix, AZ
LOCATION: Laura Danieli Senior Activity Center – Phoenix
STATUS: PT
SUMMARY OF RESPONSIBILITIES:
The Activity Coordinator will assist in the planning and execution of outreach activities and publicity of the senior programs and activities as outlined in the Area Agency for Aging contract. This includes, but not limited to, the distribution of program information to areas in program target areas as well as new participants. Coordinator will arrange for a variety of monthly health promotion programs designed to maintain or improve the health status of older individuals including, but not limited to drug and alcohol abuse including quarterly intergenerational programs. Provide monthly educational opportunities and arrange for speaker that will assist older individuals with their economic, health, and personal needs. Maintain statistical records, post activity sign-up sheets and produce reports as required by the Area Agency for Aging contract and the Salvation Army National Statistical System. Plan and implement special events, e.g. Night Out, Club Day, Christmas Party, Volunteer Recognition, etc. This includes, but not limited to, arranging for special guests. Prepare the monthly activity calendar ONE MONTH IN ADVANCE and submit it for approval. Keep the craft room area and supplies clean and organized. Attend the monthly Activity Committee Meetings. Conduct three (3) home visits per week and make follow up telephone calls to new and/or prospective participants, documenting the date of contacts. Encourage and motivate seniors to participate in activities. Assist the staff in any and all program areas when requested and as the need arises as it related to the position of Activity Coordinator.
QUALIFICATIONS
High School diploma or GED required
College coursework or degree in related field preferred
Minimum three years' experience programming older adult activities
Experience in non-profit organization preferred
Leadership skills, problem solving capabilities, and the ability to maintain a positive attitude and professional manner while interacting with employees, guests, and the general public
Excellent organizational skills and the ability to carry out multiple tasks efficiently and accurately
Must have strong verbal and written communication skills
Be self-motivated and self-directed with the ability and desire to take projects from beginning to completion 
May be required to work flexible schedule, including weekends and evenings.
Ability to create interesting and diverse programming to meets the needs of all program participants
Extraordinary customer service skills
Computer literate with Microsoft Office skills required
Valid driver's license with a clean motor vehicle record
First Aid, CPR, and AED required. If not current, certification must be obtained within two months of employment. Instructor certification preferred
Required to pass a criminal background check
PHYSICAL REQUIREMENTS 
Qualified individuals must be able to perform the essential duties of the position with or without accommodation. A qualified person with a disability may request a modification or adjustment to the job or work environment in order to meet the physical requirements of the position. The Salvation Army will attempt to satisfy requests as long as the accommodation needed is reasonable and no undue hardship would result.
 While performing the duties of this job, the employee is regularly required to walk, stand, climb or balance, stoop, kneel, crouch, crawl and reach with hands and arms on a continuous basis.  The employee must regularly lift and/or move up to 20 pounds, frequently lift and/or move up to 50 pounds, and occasionally lift and/or move up to 75 pounds. Specific vision abilities required by this job include close vision, distance vision, color vision, depth perception and ability to adjust focus. Must have the ability to operate telephone, a desktop or laptop computer, as well as the ability to access and produce information from a computer, and to understand written information.
MISSION STATEMENT
The Salvation Army, an international movement, is an evangelical part of the universal Christian Church. Its message is based on the Bible. Its ministry is motivated by the love of God. Its mission is to preach the gospel of Jesus Christ and to meet human needs in His name without discrimination.
38355571